The Mushroom Artist, The Heart Artist, and the 'Official' Beginning of the Holiday Season
Culture Worthy of Your Calendar: The Mushroom Artist, The Heart Artist, and the 'Official' Beginning of the Holiday Season
By Josh Garrick
At the Breakthrough Theatre
The courageous Breakthrough Theatre of Winter Park regularly schedules at least one new play or musical each month – an incredible feat for a company of any size.  On November 5, they open a Tony Award winning musical, which should be perfect for their space. The 25th Annual Putnam County Spelling Bee pits 10 contestants (six actors AND four audience members) against each other in a battle for the championship of the local spelling competition. The musical is a hilarious take on pubescent angst and became the unlikeliest hit musical about the unlikeliest of heroes – a group of outsiders who can excel and fit in while sharing their one common "talent." The musical earned six Tony Award nominations including Best Musical and will run from November 5 through 21. Breakthrough Theatre of Winter Park is located at 419A West Fairbanks Avenue. Call 407.920.4034 or visit breakthroughtheatre.com
Museum as Aquarium
If you've ever walked in a public space and come upon a "growth" of paper mushrooms, those 'shrooms' are the work of installation artist Doug Rhodehamel (and his disciples), who have covered the planet with thousands of paper bag mushrooms in what he calls his SPORE Project.  That work – begun right here in Central Florida – has reached six continents.  Beginning on November 5, Rhodehamel will debut his SEA OF GREEN, which promises to transform the Lake Eustis Museum of Art into a giant undersea world. Light, shadow, movement, and hundreds of Rhodehamel's hand-cut paper fish will turn the Museum into a walk-through aquarium. The Museum is open six days a week, but through December 5, Rhodehamel's 'lighted aquarium' may be viewed around-the-clock from the street at 200 E. Orange Avenue in Eustis. Thanks to the Internet, Rhodehamel has achieved international cult status with his public installations of spores, herds of tiny clay animals, and more, on view at www.dougrhodehamel.com. Visit LakeEustisMuseumofArt.org or call 352-483-2900.
 
Bok Tower Alive with the Sound of Music
From Harry Potter to the Sound of Music, Chicago, Fiddler on the Roof and the Rocky Horror Picture Show, the Orlando Philharmonic Orchestra will perform "Masterpieces from Stage & Screen" as this year's theme for Bok Tower Gardens' 9th Annual Sunset & Symphony Concert on Saturday, November 6 at 6 p.m.  The event draws thousands of picnickers who enjoy a musical evening as the sun sets atop Iron Mountain. Guest soprano Susana Diaz will join the Orchestra to perform show tunes, light classics and patriotic favorites. Carillonneur William De Turk will perform the film music of Nino Rota (who composed original music for the Singing Tower) on the Tower's famous carillon, and children's activities will include an Instrument Petting Zoo at 4:30 pm where children can try their hand at a variety of instruments. Visitors are encouraged to bring lawn chairs or blankets, insect repellent and flashlights.  Call the Gardens at 863.734.1222 or the Philharmonic at 407.770.0071 or visit www.OrlandoPhil.org.
The Festival of (Holiday) Trees
Central Florida's Holiday Season truly begins when the Orlando Museum of Art hosts its annual season of joy called the Festival of Trees.  Along with the most beautifully decorated trees imaginable, this year's theme -- Red Hot for the Holidays! will showcase designer-decorated wreaths, gingerbread creations, holiday vignettes, a gift boutique, a Toyland Town activity area, Holiday Garden and daily entertainment. Running from November 13th to the 21st, this year's special events include the Red Hot Gala, a black tie affair with food and entertainment on November 12 from 7 to 11 pm (Tickets are $125); The Red Nose Reindeer Romp, a family-friendly evening of food, crafts, entertainment and SANTA set for November 17 at 6 pm (Tickets are $12); and the Red Hot and Cool Holiday Stroll, a party offering food and entertainment in a club-like setting for adults on November 19 from 7 pm to 10 pm (Tickets are $40). The museum is open daily from 10 am to 5 pm.  Visit omart.org or call 407-896-4231 x254.
Downtown Arts District Elects Donna Dowless
She's known as the 'Heart Artist,' and Mayor Dyer's official 'Ambassador of Love.' Now Donna Dowless, the lady who lovingly spreads 'good vibrations' to one and all has been elected as the new Chairman of The Downtown Arts District, Inc. Dowless, President of XOXO Media Group, is an award-winning artist, universally admired for her passionate support for ART and Artists. "Passion, intelligence, and dedication," were a few of the words used by Executive Director Shanon Larimer to describe this ART star. We all send her our best wishes and support as she works to "fortify the Arts District and make a difference in our community." The Arts District is the producer of the monthly Third Thursday Gallery Hop and is the parent company to CityArts Factory – Downtown's collective of art galleries, a photo studio, art-house café, and SAK Comedy Lab. Visit www.orlandoslice.com or call 407.648.7060.
 
And Not to be Missed …
Girl's Night- The Musical
This "Strong-Woman-Musical" rocks with classics, from Lady Marmalade and I Will Survive to It's Raining Men and Girls Just Want to Have Fun. Performances through November 7 at the Plaza Theatre. Visit www.theplazatheatre.com or call 407.228.1220.
Ancient Greece in Pictures
The black and white photographs by Josh Garrick at the Peabody Auditorium in Daytona Beach are on display through January 11. Several free "Art Talks" accompany the exhibit, the first of which will be at DeBary's Gateway Center for the Arts on November 4 at 7 pm.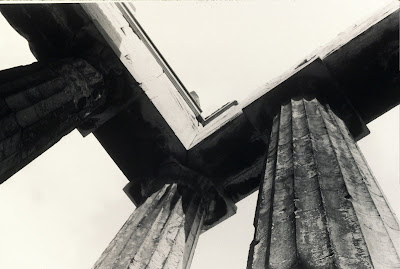 It's time to Party like a Caveman …
at the Orlando Science Center's biggest 'friend-raiser' of the year – the Neanderthal Ball. Step into the past to support the future with food, wine, and a silent auction on Saturday, November 6 from 7 to 11 pm.  Call 407.514.2233 or visit www.osc.org.
Noises Off in Winter Garden
The hysterical comedy in the play Noises Off comes from the slapstick 'off-stage chaos' that we get to see through November 7 at the Garden Theatre. Visit gardentheatre.org or call 407.877.4736 x303
Art 'Veterans'
The Mennello Museum presents two beloved Fine Artist/Master-Teachers of Central Florida. Maury Hurt and Grady Kimsey have created, taught, and influenced Florida artists for over 40 years. Call 407.246.4278 or visit MennelloMuseum.com
Pump Boys and Dinettes
The "feel good, put a smile on your face 'Southern' musical" Pump Boys and Dinettes is at The Winter Park Playhouse through November 7. Call 407-645-0145 or visit www.winterparkplayhouse.org
Florida Highwaymen at the History Center
"Against All Odds: The ART of the Highwaymen" brings together 26 African-American artists who sold paintings by the side of the road – through January 2. Call 407.836.8500 or visit thehistorycenter.org.
Josh Garrick is the Florida Arts Editor for Wandering Educators