Press
Looking for an expert for your article? We're available for interviews - sample topics could include:
Academic Travel
International Jobs
TESOL/ESL
Grants
Book Reviews
Travel Resources on the Internet
Traveling with Kids
Accommodations
Global Events
Global Citizenship
Intercultural Education
Language Learning
Life as an Expat
Global recipes!
Travel Planning and Tips
Study Abroad
...and more. We have over 35 editors with a plethora of global expertise.
Interested? You can email  Dr. Jessie Voigts:  jessie [at] wandering educators.com to schedule an interview.
I'm a White House Travel Blogger!
Generation Study Abroad Commitment Partner
Noodle Expert Jessie Voigts on International Education, Cultural Anthropology, and Learning from Disabilities
Can STEM students study abroad? YES!
Founding Members
Co-Founder, Writing Walking Women
Founding Members of EcoAdventure Media
Founding Members of the Professional Travel Bloggers Association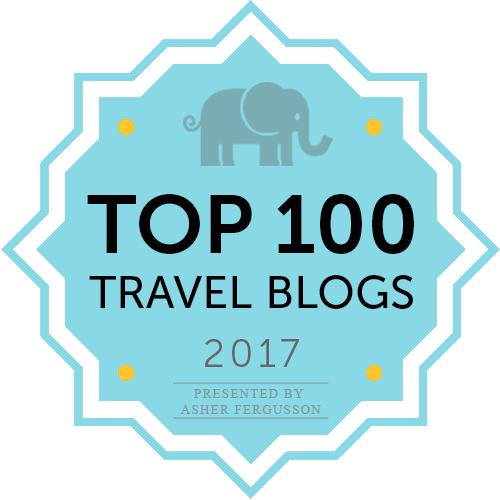 In the News
Why I Teach, featured in the Pi Lambda Theta (National Honor Society Of Educators) magazine: Educational Horizons, vol 91, February/March 2013
Honored by Discover Corps in the 17 Top Travel Blogs to Follow in 2017!
#17 on the Top 100 Travel Blog Posts of 2014 - Social Media Shares
We're consistently in the Top 50 Travel Bloggers, by The Expeditioner.
We're in the Top 50 Travel Bloggers at Travelocafe:
We were named one of the Nine Most Successful Travel Bloggers of 2010, from OffTrackPlanet (thanks!)
You can Read Interviews about Wandering Educators here:
EER 014: Jessie Voigts on Unschooling and Intercultural Education at An Epic Education
Meet Jessie Voigts from Wandering Educators, at Culture Shock Toolbox
Wandering Educators: An interview with Jessie Voigts, at Uncommon Childhood
Interview with Jessie Voigts of Wandering Educators, at Tripping 
An Interview with Jessie Voigts of Wandering Educators at Travel Writing 2.0
Dr. Jessie Voigts – Intercultural Expert and Passionate Traveller at Travel & Transitions
MSW Interviews Jessie Voigts of Wandering Educators at My Several Worlds
Enabling Global Travel Experiences and Education through Wandering Educators from the Examiner
Jessie: The Story Behind Wandering Educators Travel Community, from Teaching Traveling!
Meet Jessie Voigts: Culture Travel Tuesday, from A Traveler's Library
Wandering Educators: Your "One Stop Shop" for Travel Resources, from Abroad101
Families on the Move- Meet the Wandering Educators, from Raising Miro
Mom Blogger Profile: Dr. Jessie Voigts of Wandering Educators, from Sattvic Family Travels
5 Questions with Wandering Educators, with Travel Mamas
Writer Wednesdays: Jessica Voigts, with The World as I See It
Interview with Wandering Educators, with Mom with Backpack
Why Study Abroad: How to Help your Teen Travel, with Pitstops for Kids
Where Are All the Female Mentors? with Dame Magazine
You can read about us at:
Wandering Educators: A Great Travel Resource at cheeseweb: High Times in the Low Lands (a fantastic resource for Expat life)
We also write regularly for:
http://www.ATravelersLibrary.com
http://www.Irishfireside.com
Want to find us on Social Media?