Photo of the Week March 15, 2010
Ho Chi Minh City, Vietnam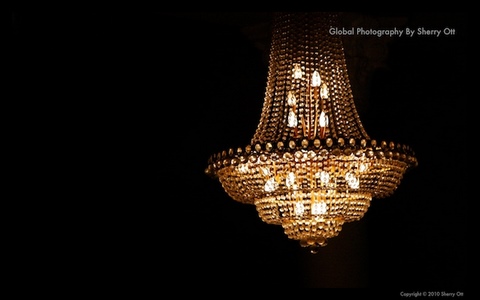 After living in Ho Chi Minh City, Vietnam for 6 months I finally had the opportunity to go inside the famed opera house which sits in the center of District 1.  I was excited to see the inside of one of the grandest buildings in Saigon.  The cultural show was good, however simply seeing the interior of the building was the real treat.  An old, restored chandelier hangs from the main lobby.  I can only imagine the history it has witnessed come in and out of those doors.
Sherry Ott is the Photography Editor for Wandering Educators. 
She has been traveling the world for the last 3 ½ years with her camera
as her main companion.  She brings us the Photo of the Week from her
travels. 

To view more of her photography, visit her portfolio of work at Global
Photography by Sherry Ott.  Or if you'd like to read of her travel,
expat, and ESL adventures, go to Ottsworld.