Photo of the Week March 29, 2010
Santorini Greece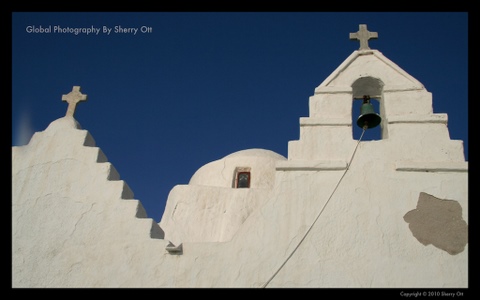 The holiday of Easter is fast approaching.  Three years ago I spent an Easter in Greece wandering the streets of Santorini, Mykonos, and Athens.  The blue in Greece is like no other place in the world; the sky, the waters, and the villages. 
Sherry Ott is the Photography Editor for Wandering Educators. 
She has been traveling the world for the last 3 ½ years with her camera
as her main companion.  She brings us the Photo of the Week from her
travels. 

To view more of her photography, visit her portfolio of work at Global
Photography by Sherry Ott.  Or if you'd like to read of her travel,
expat, and ESL adventures, go to Ottsworld.