Photo of the Week May 10, 2010: Samburu Sun,Kenya
Samburu Sun - Kenya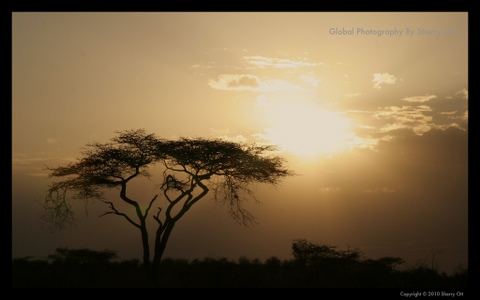 My safari to Samburu National Forest was about seeing the animals of course, however I wasn't expecting the spectacular landscape and environment to be the main show.  The skies glowed yellow and orange each evening as we raced around looking for lions.  The vast open spaces peppered with Umbrella Thorn trees provides the perfect picture of Eastern Africa.
Sherry Ott is the Photography Editor for Wandering Educators. 
She has been traveling the world for the last 3 ½ years with her camera
as her main companion.  She brings us the Photo of the Week from her
travels. 

To view more of her photography, visit her portfolio of work at Global
Photography by Sherry Ott.  Or if you'd like to read of her travel,
expat, and ESL adventures, go to Ottsworld.