Photo of the Week May 16, 2010: Coiled Up
Coiled Up - Udaipur, India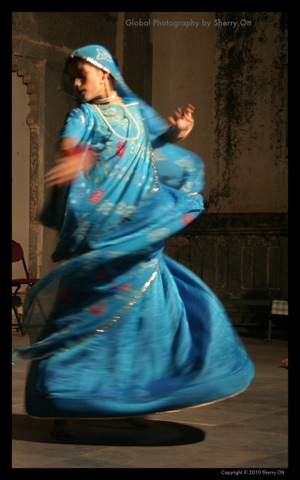 A last minute decision to go to the nightly cultural show in Udaipur yielded great photographic results.  I arrived late and they sat me right up front, but it was perfect for taking photos.  In addition to traditional dances, there was also musicians, and women who balanced heavy pots on their heads while dancing.  The show was spectacular and colorful.
Sherry Ott is the Photography Editor for Wandering Educators. 
She has been traveling the world for the last 3 ½ years with her camera
as her main companion.  She brings us the Photo of the Week from her
travels. 

To view more of her photography, visit her portfolio of work at Global
Photography by Sherry Ott.  Or if you'd like to read of her travel, expat, and ESL adventures, go to Ottsworld.