Photo of the Week October 11, 2010: Floating Through Fall
Floating Through Fall - Prior Lake, Minnesota
A hot air balloon floats through the early morning fall sunrise in Minnesota.  The most colorful time of the year comes and goes quickly, so you must catch it when you can.  My vantage point was from inside the balloon, which provided an aerial feast for the eyes.  It was worth the early morning wake up call for these colors!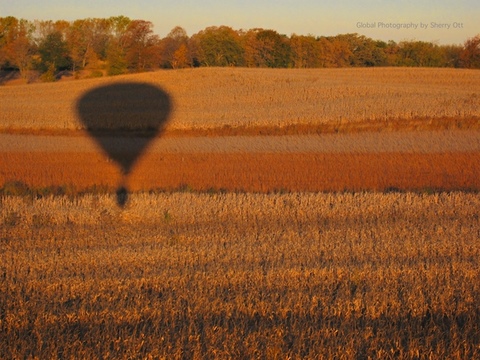 Sherry Ott is the Photography Editor for Wandering Educators.  She
has been traveling the world for the last 3 ½ years with her camera as
her main companion.  She brings us the Photo of the Week from her
travels.  To view more of her photography, visit her portfolio of work
at Global Photography by Sherry Ott.  Or if you'd like to read of her travel, expat, and ESL adventures, go to Ottsworld.