Discrimination and Displacement: Life for the Aboriginal communities of Western Australia

Please support 'This Is My Country,' a photobook by Ingetje Tadros on Indiegogo
This Is My Country went out as a plea to Australian society to hear the voice of their First People. It was widely published in Australia (and by STERN in Germany) and received recognition worldwide with, among others, the Walkley Award for Excellence in Photojournalism -Feature Photographic Essay- 2015 (the Australian equivalent of the Pulitzer Prize), the Amnesty International Media Awards 2015, photography, Best Feature Photographic Essay at the West Australian Media Awards 2015,  the Exposure Award, digital display at The Louvre in Paris 2015.
Discrimination and Displacement
Kennedy Hill is an Aboriginal community that sits on pristine land overlooking the sea in Broome, a resort town on the north coast of Western Australia. Though Aboriginal people have lived in Kennedy Hill for generations, the residents are now threatened with displacement as the result of a recent government declaration. 
Photojournalist Ingetje Tadros settled in Broome not far from the Mallingbarr Community, known to the locals as Kennedy Hill, and because of a lifelong interest in the fate of indigenous people, became friends with many of the people living there. Ingetje found people in distress, mistreated by their government, misunderstood by the aid community and largely invisible to Australian society: a voiceless and unseen community. She photographed her neighbours and friends and her images brought their story, This Is My Country, to the world.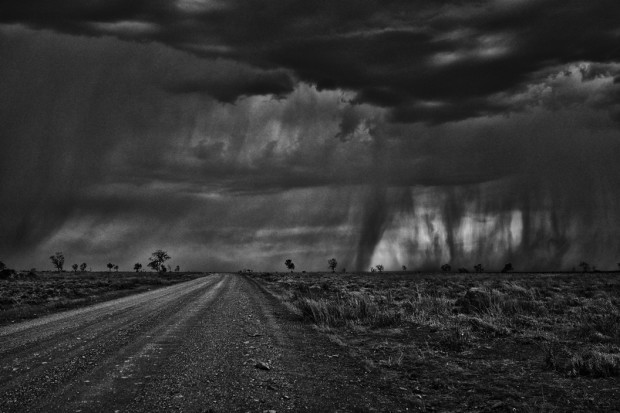 A sweeping government policy of settlement closure and dissolution of Indigenous Australian communities is devastating people who live in them. The displacement policy creates a painful physical, emotional and spiritual disconnect from their sacred land. The Kimberley, Western Australia.
Kennedy_Hill from Mark Jones on Vimeo.
Kennedy Hill is not alone. There are more than 100 indigenous communities threatened with displacement in Western Australia under the current government's mandate. This Is My Country  will stand as a permanent testament to  the commitment of these communities to endure, to resist displacement and to protect traditional settlements.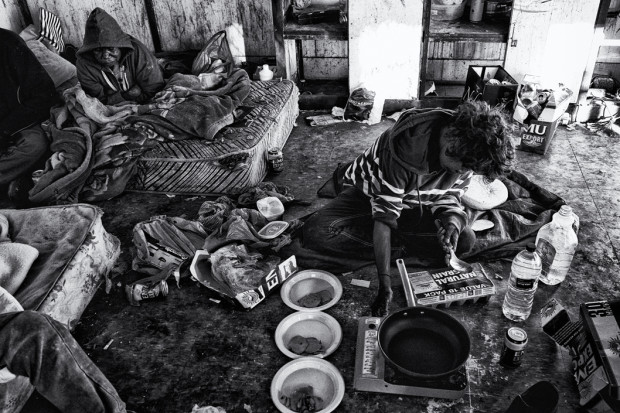 First meal of the day for this family consists of bacon, eggs and damper cooked inside a condemned building in the One Mile Community, just on the entrance to the tourism town of Broome. Western Australia.
By backing This Is My Country on Indiegogo, you will be part of creating an enduring document about the struggle for justice of Australia's First People and supporting aboriginal communities as they fight displacement.
The publication of This Is My Country will create a permanent record of and bring attention to the plight of Aboriginal communities under threat. It will serve as a call to Australian society to support their First People and end the displacement of their communities. 
The Photographer 
This Is My Country looks at people standing on the precipice of life: disenfranchised, neglected and now threatened with displacement.
I moved to Australia twelve years ago and was deeply affected by what I saw. I set out to document the lives of Australia's indigenous people, travelling to remote regions of Australia's vast and unforgiving outback to spend time in Aboriginal communities and witness their life on the margins. I heard and felt their discontent. I found communities fractured and in distress with high incidences of alcoholism, domestic violence and suicide. I saw that communities were mismanaged by their governments, not fully understood by the wider aid community and largely invisible to the remainder of Australian society.
I had the good fortune to live close to an Aboriginal community where I settled in Broome (a resort town by the sea on the north coast of Western Australia). Kennedy Hill, as it is called, lies on a beautiful piece of land overlooking the sea a short distance and on pristine real estate.
I feel strongly that the Aboriginal people are not treated with the respect they deserve as the First Peoples of this country. When you sit with the people and hear their stories it becomes obvious how beautiful these people are. Their connection with their land, their country and their family, is something we all can learn from.
Kennedy Hill is just one community that exists in the shadows of Western Australian Premier Colin Barnett's commitment to close down approximately 100 - 150 Aboriginal communities in Western Australia. There are more than 270 remote Indigenous communities in Western Australia which is home to 12,000 people. Aboriginal Elders and Leaders are shocked and see the closing down of communities as a threat. 
Please help: learn more - https://www.indiegogo.com/projects/this-is-my-country-a-photobook-by-ingetje-tadros--4#/
All photos courtesy and copyright Ingetje Tadros