"Josh Recommends" for the week of August 6, 2021 by Josh Garrick
"Josh Recommends" for the week of August 6, 2021 by Josh Garrick
Harold Garde at the Mills Gallery – Opening August 7 from 6 to 8 pm
It's wonderful that American painter and printmaker Harold Garde chooses to spend a significant part of each year as a resident of Central Florida.  At the age of 98, this wise, prolific, and remarkable Artist has been painting since his service in World War II – and he still paints every day. To spend any time with 'Harold' is an education. Consider that this gentle man was painting – abstract expressionism – at the same time as Pollock, Rothko and those Artists responsible for moving the world center of Art from Paris to New York. The Mills Gallery will have the honor of opening his latest exhibit this Saturday, August 7 from 6 to 8 pm.  Titled "They Art Us," the Public is invited to the Opening.
FINAL WEEK -- "The Bodyguard" at the Garden Theatre (Winter Garden) through August 8
I love the LIVE performance version of "The Bodyguard" based on the 1992 film currently LIVE at the Garden Theatre. The big question is – "Could they find a person who could sing the Whitney Houston 'song-book?' – especially THAT SONG – by Dolly Parton. Virginia Roebuck rocks it like it's 1992 and then has the acting 'chops' to carry off the role of "superstar Rachel Marron." Rachel refuses to believe she's in danger, but her bodyguard thinks otherwise. A true romantic thriller, The Bodyguard features an incredible list of early 90's hits including "One Moment in Time," "I Have Nothing," "I Wanna Dance with Somebody," and one of the best-selling songs of all time: "I Will Always Love You." If you are a fan of Whitney Houston, you owe it to yourself to experience this wonderfully entertaining musical. Highly Recommended – Masks required. Call 407.297.8788 or visit gardentheatre.org
Earth's Voice: An Environmental Art Exhibit at the Orlando Science Center
Artist-Painters Katie De Bari and Michelle Irizarry believe that Artists can make a real change when we focus on restoring our Earth. By curating their multi-media art exhibit – currently at the Orlando Science Center – diverse artists address a variety of environmental crises. The curators hope to show that helping Nature survive supports our own survival.  Considering both the resilience and fragility of our planet, the exhibit was created to "wake up humanity to the severity of our current situation and inspire people to act."  "Earth's Voice: An Environmental Art Exhibit is at the Orlando Science Center now through August 22. Call 407 514 2000 or visit osc.org

Photo: Artist Lisa Simon with her work "Save Our Bees", used with permission.
"Crazy for Gershwin" at the Winter Park Playhouse NOW to August 22
The Winter Park Playhouse's multi-talented Music Director Chris Leavy has been immersed in our great heritage of Broadway song and dance all his life. Now Leavy invites us to "take a stroll down memory lane" as the Playhouse pays tribute to two of America's best loved – and most prolific – composers of all time, George and Ira Gershwin. This high-energy song and tap dance celebration is literally "all singing and dancing" from some of Broadway's greatest shows. "Who could ask for anything more?" Call 407.645.0145 or visit winterparkplayhouse.org
"3rd Thursday" – Monthly at City Arts
The "3rd Thursday" event hosted monthly by the Downtown Orlando Arts District is a great way to work your way back into being among people. The diverse crowd is friendly, and the art on the walls is as diverse as the crowd. Changed to a different theme each month the Art is on two floors at the historic and uniquely green building called the Kiene Building. Philanthropist Ford Kiene donated the building to the City of Orlando to be used to promote the Arts. 3rd Thursday is a FREE event, and the Art is affordable to collectors in any price range. The next 3rd Thursday is August 19. Call 407.648.7060 or visit downtownartsdistrict.com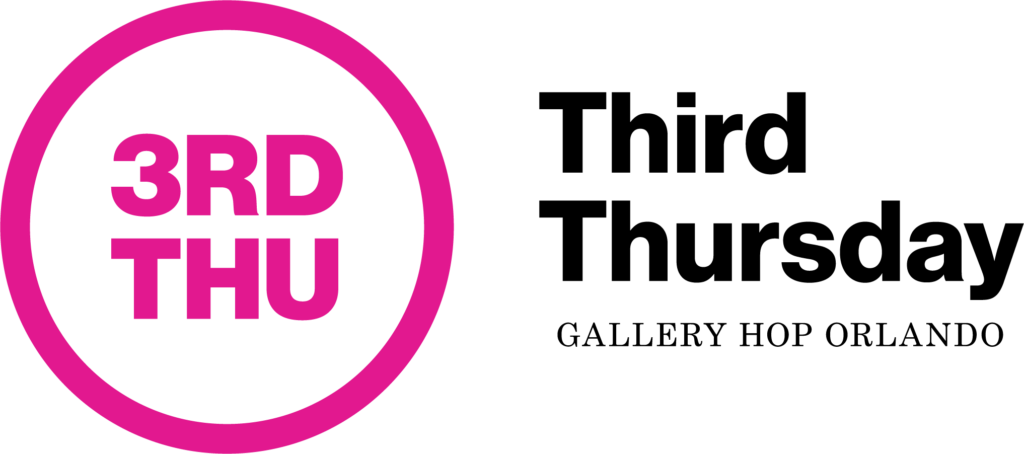 Opera Orlando Returns August 15, 22, and 29
Opera Orlando's annual Summer Concert Series returns "LIVE" to the University Club of Winter Park this month. The series features three concerts by world-class singers, followed by an artist's reception with food and wine graciously sponsored by Winter Park Wine. The diverse selection of songs and arias allows us to get to know the artists before we see them "On the MainStage" in the Opera's upcoming Viva Verdi! season. "I think our audiences will be blown away by this chance to experience live music in this intimate setting," says artistic director Grant Preisser. "Nothing can replace the experience of a LIVE performance."  info[at]operaorlando.org  www.operaorlando.org 407.512.1900
Sunday, August 15 at 2 pm
Cecilia Violetta López, soprano with Nathan Salazar, piano
Metropolitan Opera soprano Cecilia Violetta López returns to Orlando to kick off the Summer Concert Series joined by pianist Nathan Salazar. Opera Orlando fans will remember Ms. López's company debut in 2017 as Mimi in La Bohème. This October she will take the stage as Violetta in La Traviata. In addition to this unique concert program, the event will include an exclusive sneak peek of the "Viva Verdi" season with general director Gabriel Preisser.

Sunday, August 22 at 2 pm
Victor Ryan Robinson, tenor with Ammon Perry Bratt, piano
Metropolitan Opera and Broadway tenor Victor Ryan Robertson presents a "fantastic cross-over program" showcasing his artistry as a performer. Mr. Robinson will make his Opera Orlando MainStage debut this October as Alfredo in La Traviata. This special program will give audiences a chance to appreciate his versatility with opera arias, musical theater showstoppers, and a few 'surprises.'

Sunday August 29 at 2 p.m.
Kirsten Chambers, soprano with Keith Chambers, piano
The Summer Concert Series concludes with Metropolitan Opera soprano Kirsten Chambers accompanied by husband Keith Chambers in a romantic program of Italian opera favorites. Mr. Chambers was last seen with Opera Orlando as the music director and pianist for The Barber of Seville at Casa Feliz, and he will return this spring as music director for the site-specific production of "King for a Day," with his wife singing the lead role of 'The Marchesa.'

Tickets are $105 for the entire series or $45 for the individual concerts. Admission includes the "Artist Reception" following each concert, with light refreshments and wine. Visit operaorlando.org or call 407.512.1900  
Josh Garrick is the Florida Arts Editor for Wandering Educators