Travel Beauty: Not Your Usual Top 10

Travel. Does the word evoke images of adventure and relaxation, or discomfort and anxiety? For most of us it's likely a bit of all of those things.  In a perfect world we'd carry everything we need or think we'd want on board with us and we'd have easy access to it. Sadly, those days are long gone. A well stocked carry-on is essential. I've decided to share with you my personal top ten travel beauty list.  
Some of these items are mainstays, others I've added over the years.  The list does seem to be growing, as incidences of missing luggage become more the norm. However this list shall be focused on only the top ten beauty and grooming items I believe can make any traveler feel more comfortable and more confident. While it's not realistic to expect to look as though I've just stepped out of a beauty salon or a makeup artists chair, I can't stand that dry skin, tired eyes, I look like I've been-traveling-for-24-hours feeling.
1.    Moisturizer for the hands and face. 80 Acres makes a delicious organic oil olive balm that is quickly absorbed and comes in a relaxing lavender scent. 
2.     Eye drops. My opthamologist, Dr. Mark Alford, recommends Systane or Refresh. I alternate the two.
3.    Lip balm. The one I keep in my professional makeup kit is Blistex Complete Moisture. It's also good for men as it has a matte finish.
4.    An eye mask. On overseas flights this is usually in your seat with the blanket and pillow when you board the plane but I take nothing for granted these days.
5.    Mouthwash or mints. Can't imagine brushing my teeth on an airplane.
6.    Concealer. I like Laura Mercier's Undercover pots. You get concealer, powder, and a mirror all in a convenient travel size.
7.    Evian Mineral Water Spray. Spray this on your face for instant hydration and a quick pick-me-up. And it comes in a TSA approved can.
8.    Magnifying mirror.
9.    Anti-bacterial wipes. Germs are not pretty.
10.    A colorful scarf or pashmina.It will keep you warm on the airplane and a spot of color is visually and mentally an instant pick-me-up.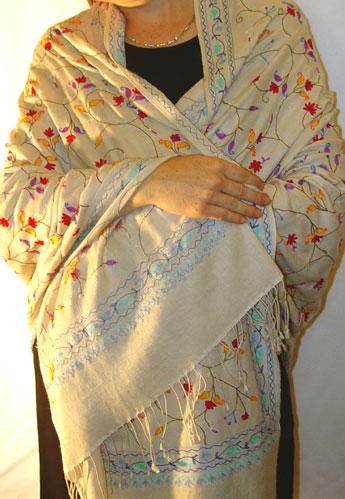 Penny Sadler is the Style/Travel Editor for Wandering Educators. For more information on traveling in style, please see www.pennysadler.com and her travel site, Adventures of a Carryon
All photos courtesy and copyright Penny Sadler