Postcard from Mazatlán Harbour
Postcard from Mazatlán Harbour
Mazatlán is a Nahuatl word that means "place of the deer" (mazatl: "deer", tlan: "earth" or "place") and is Mexico's largest commercial port. The city boasts a population of 438,434 and its Malecón (promenade) is one of the longest in the world, stretching along the beaches for nearly twenty-one kilometers. It's an extremely popular tourist destination due to its mild climate, availability of various family-oriented activities, and the numerous festivals celebrated there throughout the year.

The Mazatlán harbour is situated at the meeting point of the Sea of Cortez and the Pacific Ocean, making it one of the world's greatest natural fish traps. It comes as no surprise then that sportfishing is a popular pastime and major tourist attraction for the region. Mazatlán has a rich history, having been officially founded in 1531 by Spaniards and Indian settlers. Later in the mid-19th century, the city saw an influx of German settlers who are credited with developing the city into a world-class port as well as influencing regional music and building one of Mexico's largest breweries, Pacifico.
Beginning in the 1970's, tourism development saw a huge expansion with countless luxury resorts and condos being built along the beaches to the north of the city, and during this time the historic centre of the city (Centro Histórico) saw a decline in tourism and business. However, in the past ten years, the Centro Histórico has experienced somewhat of a renaissance with beautiful colonial buildings that had fallen into ruin being restored back to their original state of grandeur, now housing families and boutique businesses that are very popular with the tourist crowd. Mazatlán is an intriguing mix of the old and the new, replete with breathtaking scenery, and is a great destination for the active traveler.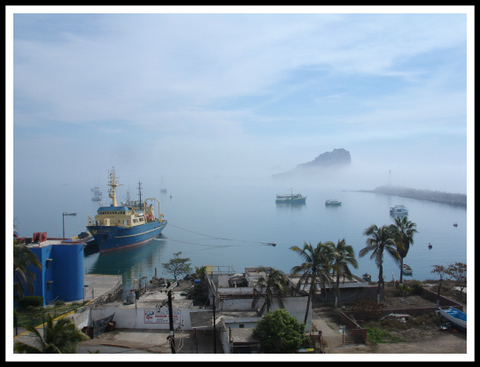 Photo credit: Heather Thorkelson
Heather Thorkelson has been an adventurer for as long as anyone can remember, having visited 18 countries by the time she was 18, lived in 5 different ones by the time she was 23, and had reached all seven continents by 32. She is an avid outdoors-person, devoted mom to a Portuguese water dog, and lives with her partner Sean in Toronto when they are not out traipsing the far reaches of the globe. By day, she's a life coach who works with people to create the life they dream of, and she moonlights as Antarctica Travels' Social Media Ninja. She can be reached at heather @ antarcticatravels.com