Dubhlinn House B&B, Co. Clare, Ireland

Only a month until we head to Ireland and Scotland! And, I am so excited to share with you the B&B where we'll be staying on our very first night in Ireland. I asked Michele Erdvig, of IrelandYes, on where to stay near the Shannon Airport. She recommended Dubhlinn House, run by Joan & Martin Reilly. I contacted Joan and was easily able to arrange our stay there. She's so very kind, and very helpful with directions and advice.  Dubhlinn House is ideally located and looks fantastic! We were lucky enough to sit down and chat with Joan about Dubhlinn House, running a B&B, raising kids while running a B&B (what global experiences!), local activities, and more. Here's what she had to say...
WE: Please tell us about Dubhlinn House...
JR: Dubhlinn House (pronounced Dove Lynn) is a family-run Bed and Breakfast in the heart of Doolin village.  My husband, Martin and I run it between us - he is the chef/iny laundry king and head organiser, I just do all the talking (according to him!) and try and stay on top of emails/websites/facebook/twitter... in between doing the mother stuff.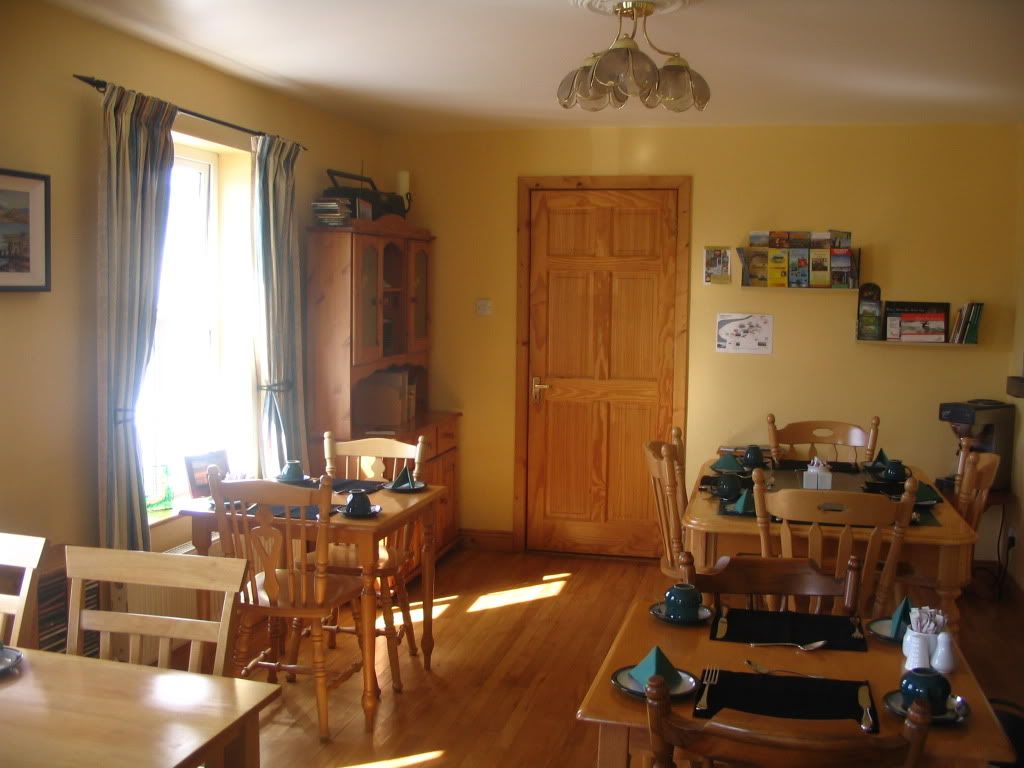 WE: Describe Doolin to us, please...
JR: Doolin is a tiny village nestling on the Clare coast just north of the Cliffs of Moher.  It is world-famous for being the home of traditional Irish music and its 4 pubs play host to live music sessions each night, proof positive that Irish music is alive and kicking!  The village is the ideal location for exploring the region - walks in the Burren, boat trips to the Aran Islands and cruises to the Cliffs of Moher.  It has a quirky, bohemian feel to it, where you are as likely to meet residents who are "local", who can trace his family back many generations in Doolin, as you are to meet a "blow-in", who could be from Dublin, Sydney, Cape Town or Hamburg, but who now calls Doolin home. 
WE: How long have you had your B&B?
JR: Martin and I met in Doolin (we are both from Dublin) and we were visitors here for many years.  Martin's brother, Peadar is a musician, playing flute and tin whistle - entertaining visitors with his energetic sessions in Fitz and McDermotts pubs!  He came here from Dublin nearly 30 years ago and forgot to go home (there's a name for this, its called Doolin-itis... no known cure).  We caught Doolinitis ourselves and moved to Doolin from Dublin in February 2002.  We opened our doors to our first guests in March 2002, so this is our 8th season.  We came up with the name Dubhlinn, because it is the Irish name for both Doolin and Dublin (it means Black Lake) and seeing as we are from Dublin now living in Doolin, we thought it was apt.  It has been a steep learning curve, as neither of us had any experience in this business before we moved here - I worked in the marketing dept of a professional services firm (KPMG) and Martin had his own carpentry business.  Quite a career change for us, but we have never looked back.
WE: What led you into running a B&B?
JR: The decision to open a B&B came after the decision to move to Doolin and as we were leaving the commercial world of Dublin we needed to find new jobs!  Tourism is by far the biggest industry here, and a guesthouse is about the best use of our resources in such a rural area.  It gave me a chance to polish my offline and online marketing skills and Martin has come into his own in how he runs the business (he really is much more efficient than I am, but don't tell him I said that..)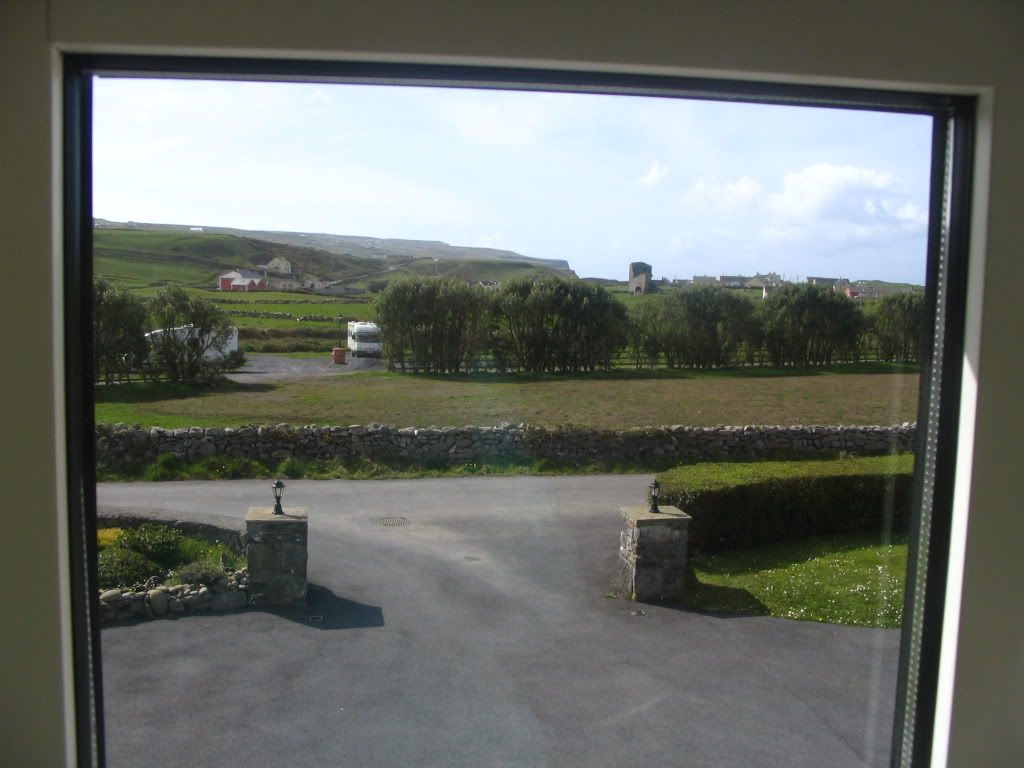 WE: Your kids must know people from around the world - what do they like most about meeting and hosting visitors?
JR: I think they love the variety of visitors we have, as they have literally come to us from the 4 corners of the world.  We have a map of the world in the hall, which Martin framed and mounted on corkboard (he has his uses), so our visitors can use pins to show us where they live and how far they have travelled to get to Doolin.  They have met children from India, Australia, different parts of Europe and of course, the US.  We had a lovely family stay recently with 2 little girls.  The mum was French, the dad was Canadian, but the family lived in Rome so the children were tri-lingual - often in the same sentence!  It was a joy to watch.  When Claire, our youngest girl, was only about 3, we had an older gentleman stay from the US.  He was in the sitting room reading one evening when she spotted him and she disappeared to get her favourite book, handed it to him with a solemn look which said (You know the drill) and proceeded to sit on his lap for her night-time story.  Luckily he was a granddad and did indeed know the drill..
WE: What activities are available nearby?
JR: Gosh there are so many, it is hard to choose my favourites, but definite highlights in this area are:

Cliffs of Moher Visitors Centre
A day-trip to the Aran Islands
Cliffs of Moher Cruise
Doolin Cave
Aillwee Cave and the Birds of Prey Centre
The Burren
Surfing in Lahinch
Horse Riding
Pitch and Putt
Bunratty Castle
I found this really great list on Trip Advisor which has a comprehensive list of things to do in Clare.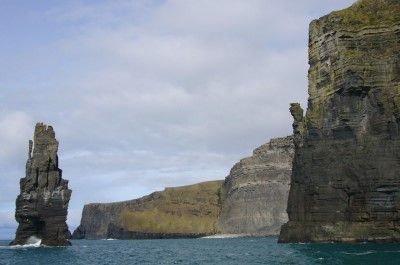 WE: What are your favorite local restaurants/pubs?
JR: Depends on my mood - there is food and atmosphere for nearly all occasions!
Stonecutters Kitchen is great for kids (outside the village on the way to the Cliffs of Moher)
O'Connors pub has excellent food
McDermotts pub has probably the best music
Cullinans restaurant would be one of the best in North Clare, as is Roadford House and Ballinalacken Castle cannot be beaten as a dining experience for food, ambience and location
WE: You've got some incredible scenery nearby, with the Aran Islands and Cliffs of Moher, as well as the Burrens. What do you love most about living there?
JR: The scenery is breath-taking and changes so much in each season.  Even in the height of the busy season, when we are so tired, a beautiful sunset or a huge rainbow-filled sky after a shower of rain can re-energise you and make you ready to take on the next challenge!  It is lovely to meet people from all walks of life and culture - nearly everyone we meet has an interesting story to tell, and we have made some great friendships over the years.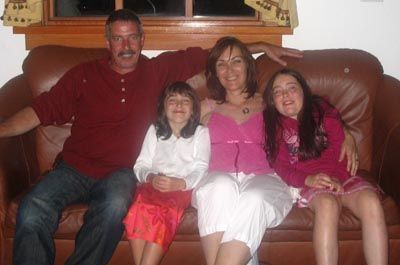 WE: Thanks so much, Joan! We are really looking forward to visiting Dubhlinn House - and readers, check back for details and photos about our stay there!
For more information, please see: