Dog Meets World Foto of the Week: Family Smiles in Guatemala
Patti Hughes and her husband like to travel and discover new places and people...both for fun and for inspiration for her company Natural Life. She first took her three daughters, ages 8, 10 and 12 abroad to Guatemala over spring break. Patti described that "It was so rewarding to be able to interact in a meaningful way and to give local children and families a treasured photo and to experience a little part of their world. My children enjoyed interacting with with the children and learning how different their lives are. The smiles of thanks we received will be with us always and we look forward to many more trips to new places taking Dog Meets World along with us."  Dog Meets World is easy and fun, a perfect activity for families to enjoy when traveling in areas of need. See how thrilled these moms are seeing their children's first pictures!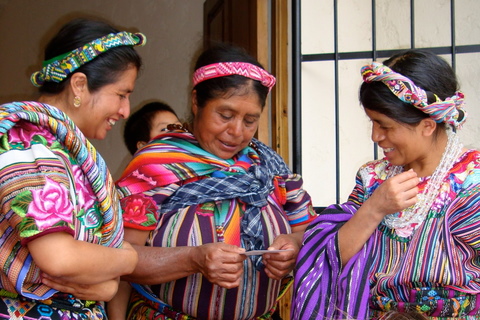 Dog Meets World is a simple and easy way to establish
connections with local communities and to create positive cross-cultural
interactions and give back when you travel. Join the movement, become a
phodographer today!
To read our interview with Wandering Educators, please click here.
Check back every Wednesday for a new Foto of the week!