Beyond Brussels and Bruges – 6 Cities You Should Visit in Belgium
Belgium has a reputation for being one of Europe's more boring countries and is often skipped over on European itineraries. Those who do make it stay put in the Brussels Capital Region or hop a bus-tour to Bruges. While I love both of these cities, there is so much more to Belgium.  
Here are six cities beyond Brussels and Bruges, you should make a point to visit. I promise you won't be disappointed. 
Antwerp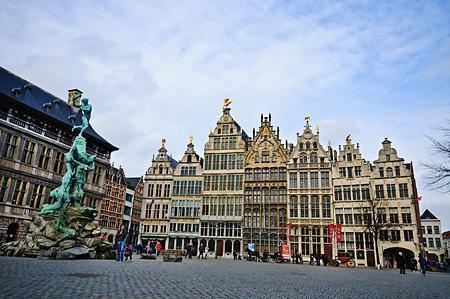 Antwerp is known as the capital of Flanders, the Flemish northern half of Belgium. The city couldn't be more different than Brussels. The old centre is cosmopolitan and vibrant with people bustling between fashionable shops and cafes. 
In fact, Antwerp is known for fashion and if you have money to burn on the latest styles, head to Kammenstraat and the surrounding side streets. You will find Dries van Noten's flagship store here. If you don't have the budget to shop for clothes you can still admire them at Antwerp's fashion museum, located nearby.
For history and architecture buffs, head to the Grote Markt, Antwerp's market square. Here you can visit the UNESCO listed Onze-Lieve-Vrouwekathedraal (The Cathedral of Our Lady) and admire the Medieval Guild houses and stunning City Hall building.
A short walk will put you on the banks of the Scheldt riverside. Here you can visit Antwerp's oldest building, the medieval castle, Het Steen (the stone), now the home of the city's shipping museum. 
Antwerp is also home to the city's oldest zoo, just steps outside of its stunning and recently refurbished train station. 
Leuven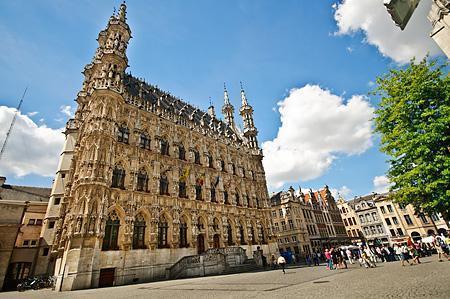 If you only have a short time in Brussels, you can easily make a side trip to Leuven for a day or even just an afternoon. This Flemish university town is a 20 minute train ride from the capital but it feels a world away. Leuven's centre is small and easily walkable but there is still plenty to see and do. 
Your first stop should be the city's Grote Markt. Here you can admire the Stadhuis. This intricately carved gothic town hall building is one of the architectural highlights of the city. Turn your back to the Stadhuis and you can visit the UNESCO listed St. Peter's Church, or Sint-Pieterskerk in Flemish. 
Another unmissable attraction in Leuven, also on the UNESCO list, is the Groot Begijnhof, or Grand Beguinage. This peaceful city within the city was built in the early 13th century to house unmarried, semi-religious women. The Beguinage flourished during the 1600s and housed 360 beguines. These days the Beguinage is owned by the University of Leuven, to house students and academic guests, but it is free to wander the quiet cobbled streets. You can also visit the small chapel and gardens. 
Art lovers can pass a few hours at the lovely M museum. This city museum just opened in September of 2009 and has already won awards for its design and collection of late-gothic paintings, sculptures, and other religious art works. There is also a printmaking collection and applied arts such as pottery, glass and fine household items.
Ghent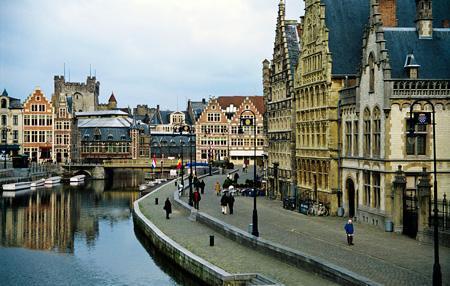 While dozens of buses are disgorging their passengers into the heart of Bruges, in the know visitors are enjoying Flanders' other star city, Ghent. 
Just like Bruges, Ghent has quiet canals, authentic medieval architecture and plenty of chocolate and waffle-shops. The vast majority of tourists are local though and you'll have a much more realistic view of Flemish life.
The showpiece of Ghent is the architecture along the old Graslei harbour. Here you will find cafes and restaurants in former guild houses. This is where locals come to enjoy a coffee or one of the hundreds of varieties of Belgian beer, while watching the world go by.
The Graslei River is also home to Gravensteen castle. The "castle of the count" originates from the Middle Ages. The castle has been restored and you can wander along its walls and towers, from where you have stunning views over the Ghent skyline, including its famous churches and Belfry. Inside the castle is the macabre torture museum, showing some of the devices once used on Ghent's prisoners.
Ghent has not been ignored by UNESCO either. Its three beguinages, as well as the belfry and adjacent cloth hall were all designated world heritage sites in the late 1990s. 
Dinant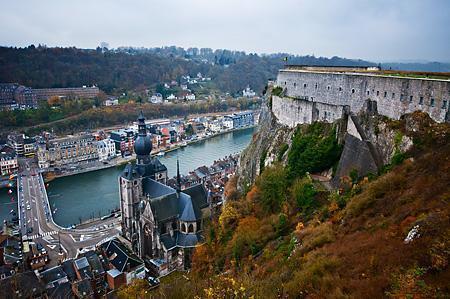 Dinant is nestled on the banks of the River Meuse, in the francophone southern half of Belgium, known as Wallonia. With its lively waterway, hilltop castles and fortresses, beautiful churches and picturesque vistas, Dinant has a similar vibe to the German cities hugging the Rhine River. It only lacks one thing its German counterparts have - a convoy of tourist buses sitting in traffic jams all summer long.
When you first arrive in Dinant, there are two main landmarks that immediately catch your eye. First, it's impossible to miss the imposing stone Dinant Citadel, towering over the city centre. You can either climb the 408 stairs or take the gondola to the top. From inside you have sweeping views of the city and the Meuse River valley.
The second landmark is the Collegiate Church of Notre-Dame. This gothic church, topped with its onion dome tower has huge vaulted ceilings and several stunning stained-glass windows.
Dinant was also home to Adolphe Sax, the inventor of the saxophone. The city centre is littered with saxophone statues, lamp-posts and hanging lights. There is also a tiny, free, museum displaying some early saxophones and explaining the history of the inventor's life. Outside, sits a statue of the man himself.
On a clear day, there is no better way to admire Dinant than by boat. For the adventurous, kayak rentals abound. For a more relaxing ride on the river, hop on one of the various tour boats that travel up and down the Meuse in peak season. Sit back and admire the scenery as you float by.
Namur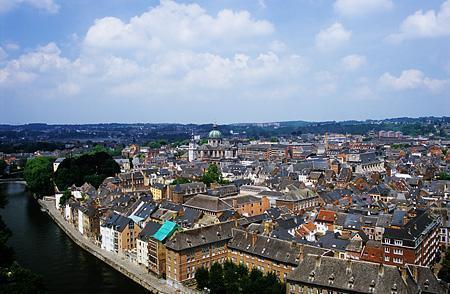 Like Dinant, Namur is a Walloon city on the Meuse River and it is possible to visit both cities together on a long summer day. 
Also like Dinant, the Namur skyline is dominated by a citadel. The Namur Citadel is a good first stop for a beautiful view and to get your bearings on the city below. 
An unexpected sight in the city is St Aubin's Cathedral. It is the country's only Late Baroque cathedral and would look more at home in Italy than southern Belgium.  Its striking, ornate interior is devoid of colour and its dome reaches for the heavens.
Not to be outdone by the other cities on this list, Namur also has an entry on the World Heritage list. The Namur belfry is listed among the Belfries of Belgium and France by UNESCO. 
Spa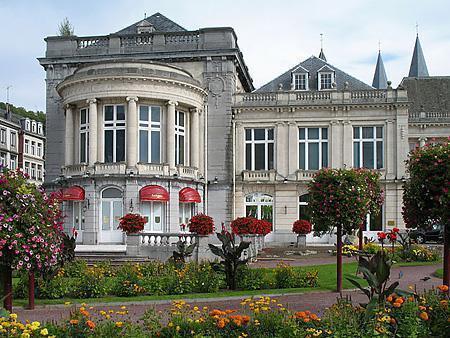 The perfect way to wrap up a visit to Belgium is by spending a relaxing day (or weekend) in Spa.  This Walloon city is where our word for healing, thermal waters came from and people have been visiting the waters at Spa since the 14th century.
These days, there is a super modern spa complex, Thermes de Spa, where you can relax and soak your cares away. The complex houses indoor and outdoor pools, a variety of saunas, steam baths, and Jacuzzis. You can be pampered by a wide range of massages and beauty treatments. 
If you tire of lazing by the pool, you can get your heart racing in two different ways. If you are into games of chance, Spa is also famous for its casino. 
If you feel the need for speed, you can visit the Circuit de Spa-Francorchamps, which hosts the annual Formula One Belgian Grand Prix.
There is so much to see and do in Belgium. I hope this short list piques your interest and encourages you to visit beyond Brussels and Bruges. For more travel advice from this quirky little country, be sure to check out our recommendations on CheeseWeb.eu.
Alison Cornford-Matheson is a Canadian writer and photographer, and our Expat Living Editor. She is the founder of CheeseWeb.eu - a travel resource for expats in Belgium and abroad. She's spent the past 6 years uncovering Belgium's hidden travel gems. 
All photos in this post are courtesy of and copyright Alison Cornford-Matheson with the exception of Spa Casino provided by Marc Ryckaert through Wikicommons.  
Comments (2)
Leave a comment