Photo of the Week June 14, 2010: Serenity in Lodi Park
This serene setting struck my eye one early morning.  For me, it
depicted a perfect mood of calm within a very chaotic city.  Any guesses
where Lodi Park is located?  Would you be surprised if I told you it's
in the heart of Delhi, India?  In this city of 14 million people, it's
hard to find a place where there is no one.  This is the perfect example
of that old saying - "The early bird gets the worm."  So go ahead, set
your alarm and get out and shoot!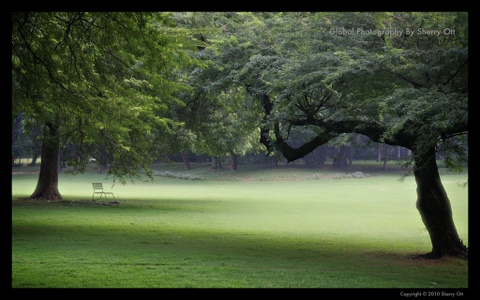 Sherry Ott is the Photography Editor for Wandering Educators. 
She has been traveling the world for the last 3 ½ years with her camera
as her main companion.  She brings us the Photo of the Week from her
travels. 

To view more of her photography, visit her portfolio of work at Global Photography by Sherry
Ott.  Or if you'd like to read of her travel, expat, and ESL adventures, head to Ottsworld.
 Photo courtesy and copyright Sherry Ott.