The Art of Pad Thai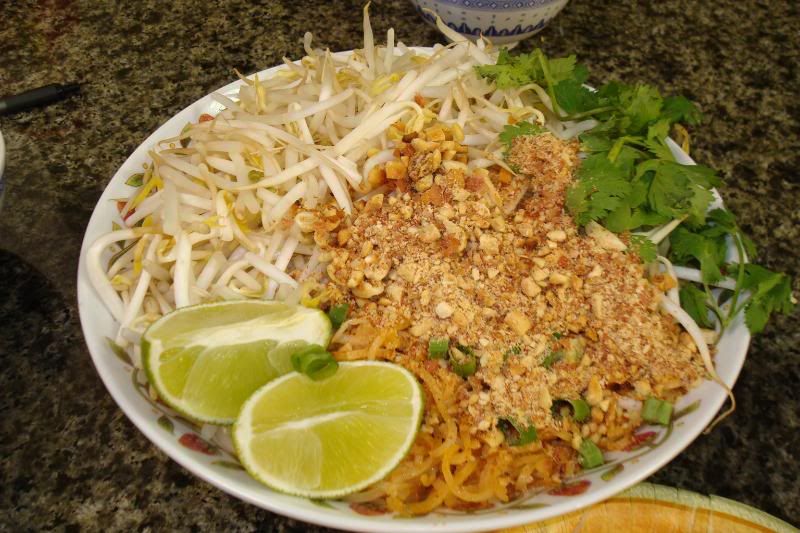 The Pad Thai: a perfect blend of flat rice noodles, crisp
vegetables like broccoli, spring onion and soybean sprouts, some tofu or shrimp
to 'beef' up the meal, with possibly a little egg scrambled in. All this wok-ed
up in a delicious blend of a salty, sour, sweet and spicy sauce and topped off
with fresh spouts and a dash of lime is enough to make anyone fall in love.
In Bangkok, street stalls have mastered the dish that was once created to save money. Combining a similar art of balancing tastes used in Chinese and Ayurvedic cooking, cooks combine the sweet, salty, spicy, and other aromas to give pad thai its unique flavor.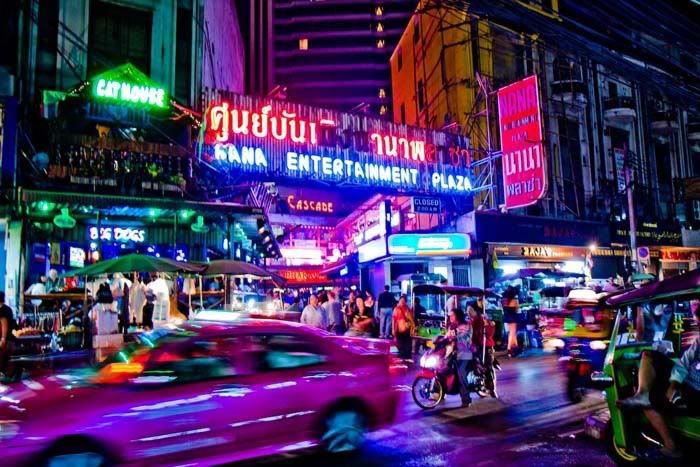 Want to make Pad Thai at home? Here is a basic recipe.
Ingredients (serves 4)
250g packet rice stick noodles
2 lemons, juiced
2 tablespoons fish sauce
2 tablespoons brown sugar
2 tablespoons peanut oil
2 chicken breast fillets, thinly sliced
500g green prawns, peeled, deveined
3 green onions, thinly sliced diagonally
2 small red chillies, deseeded, finely chopped
2 eggs, lightly beaten
1 cup bean sprouts, tails removed
1/4 cup roasted peanuts, finely chopped, optional
1/2 cup coriander leaves
lime wedges, to serve
Place noodles into a heat-proof bowl. Cover with hot water. Stand until tender. Drain. Rinse under cold water.

Combine lemon juice, fish sauce and sugar in a jug. Whisk with a fork to combine.

Heat a wok over high heat. Add oil. Swirl to coat. Add
chicken. Stir-fry for 2 minutes until golden. Add prawns, onions and
chillies. Stir-fry for 2 to 3 minutes or until prawns turn pink. Add
noodles. Stir-fry for 2 minutes.

Add lemon juice mixture to wok. Toss to combine. Slowly pour eggs over noodles. Stir-fry for 1 minute. Add sprouts. Toss well.

Spoon pad Thai onto plates. Sprinkle with peanuts and coriander leaves. Serve with lime or lemon wedges.
Enjoy!!!